Weird Cool Dumb's Top Movies Of 2012
2012 was a great year for movies. Let's explore some of my favorites.
I saw 56 movies in 2012. 17 were new releases in theaters and the rest were an eclectic variety of films I hadn't yet experienced. There were some disappoints and some flicks that I still haven't had the opportunity to see, but overall it was a fun year of cinema.
Unlike reading where I set a goal of reading 25 books in a year, I simply try to see as many new releases as my budget/time allows and chip away at my gigantic backlog of "movies I need to watch". Below are my top films I saw during 2012.
Top 3 2012 Releases
'The Avengers' directed by Joss Whedon
From the beginning The Avengers seemed too good to be true. Joss Whedon, a geek-approved director known for Buffy, Firefly, and Dr. Horrible, was set to direct. All the actors from the stand-alone movies (Iron Man, Captain America, Thor) were returning. The film was given a huge budget. It seemed like so much of a lofty venture that it was bound to fail.
Nevertheless, it's an extremely fun movie and exceeded expectations in many ways. The day after I saw it, I woke up and went back to the theater and saw it again – by myself. That's how much I liked it.
'Life of Pi' directed by Ang Lee
I love Yann Martel's book and the movie is as good of an adaptation as I could have hoped for. The only thing that felt off was the portrayal of the writer by Rafe Spall (felt a little cheesy). Other than that, the cinematography was phenomenal and the film was great!
'21 Jump Street' directed by Phil Lord & Chris Miller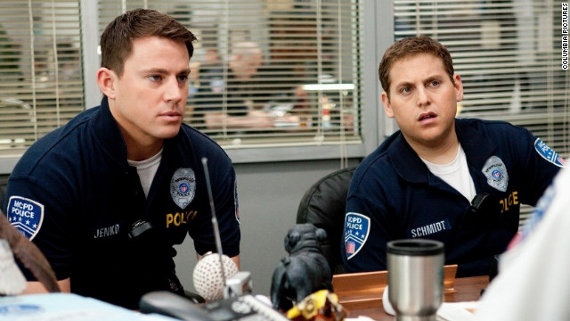 I haven't seen 21 Jump Street since it was released in March of 2012, but I still remember laughing at it more than anything else I saw in theaters the entire year. Jonah Hill and Channing Tatum make a surprisingly hilarious duo and the movie has an impressive amount of LPMs (laughs-per-minute). Also, the cameo at the end cemented it as one of my favorite recent comedies.
Obviously, I didn't come close to seeing all of the movies that were released in 2012. In fact, I only saw six of My Top 10 Most Anticipated Movies of 2012. Better luck in 2013!
Top 3 Documentaries
Below are three fantastic documentaries. I thoroughly recommend seeking these out! Each one will force you to look at different aspects of life and society in a new light.
'The Century of the Self' directed by Adam Curtis (BBC mini-series)
This doc explores how the works of Sigmund Freud, Anna Freud, and Edward Bernays were/are used to control people.
'We Live In Public' directed by Ondi Timoner
This doc tells the story of eccentric internet pioneer, Josh Harris, and centers around the loss of privacy in the internet age.
'Ram Dass: Fierce Grace' directed by Micky Lemle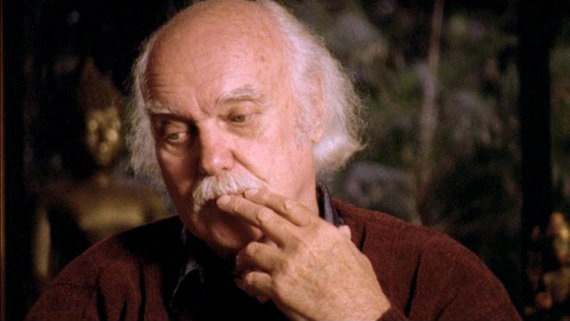 If you don't know who Ram Dass (Richard Alpert) is, this is a must-watch. On the other hand, if you do know who he is, it's still a must-watch.
Top Others
I saw these during 2012 and they are great.
'Win Win' directed by Thomas McCarthy

'The Puffy Chair' directed by Jay Duplass

'Midnight In Paris' directed by Woody Allen'
One last thing, if you're looking for something bizarre to watch, I strongly suggest checking out 'Funky Forest: First Contact'.
What were your top movies of 2012?