Weird Cool Dumb's Most Anticipated Movies of Summer 2013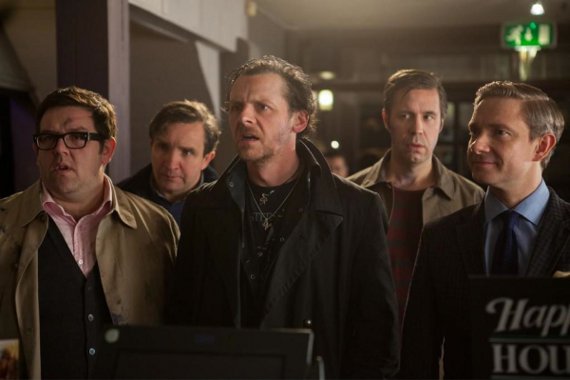 I'm back! It's been far too long since my last post, but my excitement for the summer movie season has overcome my laziness.
Last year's "most anticipated" list covered the entire year, but since we're already a third of the way through 2013, I decided to focus in on the summer. Last year's list met and exceeded my expectations in most areas ('The Avengers' & 'Life of Pi') and fell flat in others. It'll be interesting to see how things pan out this year.
Here it goes. The following are the movies I want to see most this summer (in order of release date).
'Iron Man 3' [May 3, 2013]
The word on the street is that this isn't the Iron Man movie you're expecting (in a good way). I can't wait to see the first Marvel movie of the summer!
'Star Trek Into Darkness' [May 15, 2013]
J.J. Abrams' first Star Trek movie was fantastic. Based on the trailer, 'Into Darkness' will follow in its footsteps. If only J.J. would stick to Star Trek & stay away from Star Wars.
'The Kings Of Summer' [May 31, 2013]
I'm hoping this Sundance favorite is at least partially as awesome as this trailer.
'Much Ado About Nothing' [June 7, 2013]
Joss Whedon. That is all.
'This Is The End' [June 12, 2013]
I love me some meta. This film is packed with talent & self-referential comedy.
'Monsters University' [June 21, 2013]
I'd rather see Pixar steer away from sequels, but this looks like a lot of fun.
'Pacific Rim' [July 12, 2013]
Guillermo del Toro has tapped into the mind of his 13 year-old self and created a modern Godzilla.
'Elysium' [August 9, 2013]
I thoroughly enjoyed 'District 9' and can't wait to see Neill Blomkamp's follow-up.
'The World's End' [August 23, 2013]
Edgar Wright never disappoints. I can't wait to see the conclusion to the 'Shaun of the Dead'/'Hot Fuzz' trilogy.

~~~~~
Which of these are you most excited about? Did I miss anything? Let me know in the comment section below.